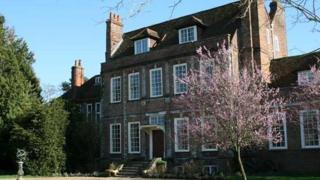 A strange room has been discovered underneath an old house in Surrey - leaving historians puzzled.
The room, which is 7ft tall with no windows or doors was discovered when the owners of the house had to dig down for computer cables.
Byfleet Manor is a famous old house that's used to film parts of the hit TV series Downton Abbey.
Historians hope investigating the room might help them learn the secrets of the house, and the local area