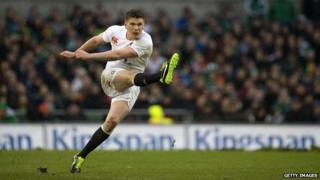 England take on France this afternoon to try and get one hand on the 6 Nations trophy.
England are the only team to have won both their matches in the tournament, and beating France would put them in a great position.
France are rock bottom of the league, but will love to beat rivals England at Twickenham.
Wales take on Italy in the early match of the day at 2:30pm. England v France kicks off at 5pm.