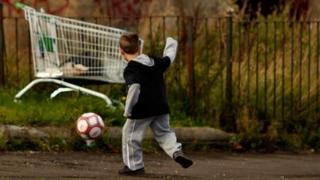 'One in five' UK kids in poverty
One in five children across the UK is living in poverty, new figures suggest.
The End Child Poverty campaign, made up of more than 100 charities, has created a map of child poverty.
Among the poorest areas are central Manchester, west Belfast, north-east Glasgow, Tower Hamlets in London and Middlesbrough.
But many places have actually seen a slight improvement on poverty levels year-on-year.