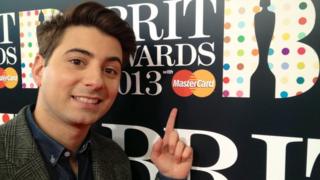 The biggest names in music are coming to London's O2 Arena for the 2013 Brit Awards.
One Direction, Emeli Sande, Taylor Swift and... Newsround's Ricky Boleto of course!
Our man on the red carpet is sending us updates all Wednesday afternoon, so keep checking back for all the latest Brits gossip...
Tune in to Newsround at 7:40am on CBBC on Thursday to watch Ricky's round-up of all the action from Brits night!
7:05pm
Look - it's Harry Styles! Not really... It's me. Just interviewed Zayn from 1D though... He told me he's chuffed to be nominated for best British group.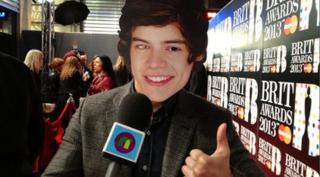 7:00pm
Olly Murs!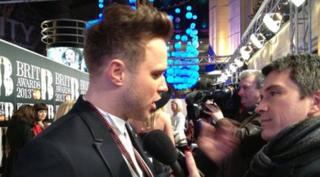 6:50pm
Check out Ricky's red carpet report - where he meets Rizzle Kicks!
6:35pm
One Direction have arrived! Just spotted Harry, they have a pretty huge entourage.
6:05pm
I have to be honest. The red carpet isn't so impressive this year. Emeli Sande has been and gone...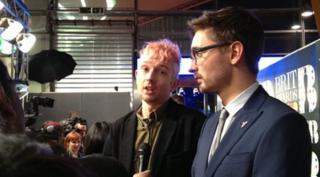 I'm about to speak to Alt-J. Little exclusive for you... I used to work in a clothes shop with Joe from Alt-J a couple of years ago!!!
5:45pm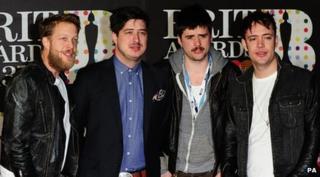 PA
Just interviewed Mumford & Sons. They were so excited to be on Newsround. They don't have any preference over which award they win tonight. They're nominated for three.
Take a look at our gallery of the stars arriving for the Brits.
5:15pm
Somehow I just managed to get into the after-show party tent to see what the celebs will be doing after they win an award. It all looks very posh.
4:15pm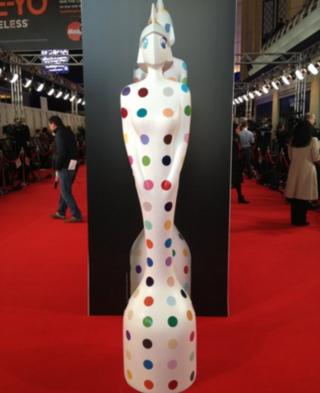 Here's the famous Brit Award statue. There's a giant one at the beginning of the red carpet. This year it was designed by British artist Damien Hirst.
3:45pm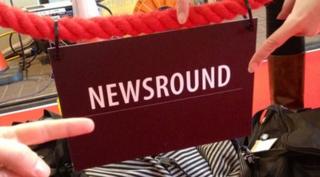 We've found our spot on the red carpet - in between BBC News and Sky News.
3:40pm
So we've arrived at the O2 Arena in London for the 2013 Brit Awards. There are fans waiting outside in tents. No doubt most of them are here to see One Direction.
Check out all the Brit Awards 2013 nominations here.