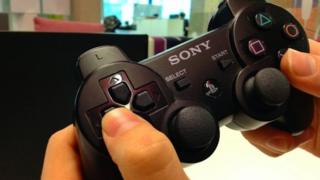 The PlayStation 4 is set to be unveiled by tech giants Sony on Wednesday.
Sony is hosting a big meeting in New York and have promised to reveal "the future".
There aren't many details, but the new machine is expected to have better graphics and a new controller, and could work in "ultra-high definition".
Sony will be hoping their new console will help them in their battle with Microsoft's Xbox 360 and Nintendo's Wii.
But more of us are now playing games on smartphones and tablets, so some believe the PS4 could be a tough sell.
There have been loads of rumours about the PlayStation 4 - including one that it'll be called Orbis.
It's more than six years since the PlayStation 3 was launched.