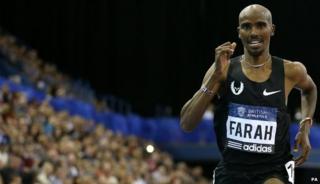 Mo Farah has won his first race of 2013 - the three thousand metres at the British Athletics Grand Prix.
Farah won the race in a cool seven minutes, 42 seconds.
The two-time Olympic Gold medalist is now concentrating on August's World Athletics Championships, which are being held in Moscow.
He's also announced that he'll run half of this year's London marathon before going the full distance in 2014.