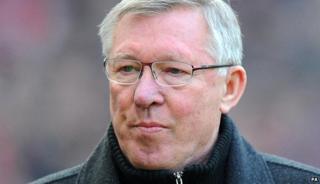 Sir Alex Ferguson believes that his current team are stronger than his 1999 treble-winning squad.
With more players capable of fighting for trophies.
This season Ferguson's team are chasing a trio of titles in the Premier League, Champions League and FA Cup.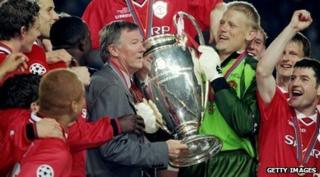 Fergie has a lot of great players to chose from and told reporters that the responsibility of picking the right team is down to him.
Ferguson's strategy of rotating players was one of the reasons behind United's success in 1999 - which was topped off by an injury-time win over Bayern Munich in the European Cup.
Sir Alex used the depth of his current squad last week when United drew 1-1 against Real Madrid, opting to leave captain Nemanja Vidic out of his defensive line-up for their Champions League first-leg match.