Scientists have shown off a stunning new colour map of Mercury.
The maps's made from thousands of images taken over a year by Nasa's Messenger spacecraft.
Mercury's surface would normally look a dull, brownish-grey colour but scientists used different colours to highlight variations in the makeup of its rock.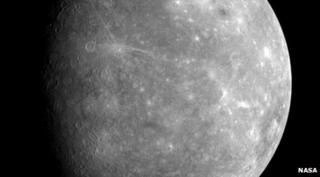 NASA
Mercury is the smallest of the solar system's eight planets and is the closest to the Sun.