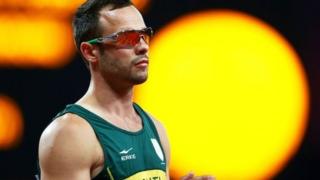 Ricky SA
Paralympic and Olympic athlete Oscar Pistorius has appeared in court in South Africa facing a murder charge.
His girlfriend was found dead at his home in Pretoria, the capital of South Africa, on Thursday.
The news has shaken the country - where he's a national hero - and the world.
Pistorius is also known as the "blade runner" and was the first double amputee to run in the Olympics.