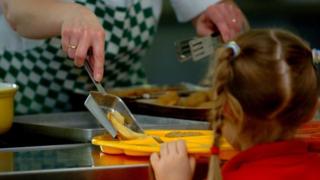 Horsemeat has been found in cottage pie supplied to 47 schools in Lancashire.
Though it's not thought there's any risk to children's health, the meals have been withdrawn.
Meanwhile, the first results of tests on beef products - ordered by the Food Standards Agency - have revealed that horsemeat was found in just over 1% of the samples.
Half of the positive results came from Findus lasagne.