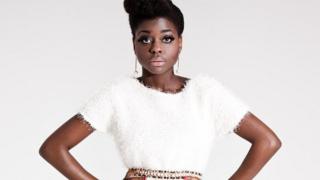 X Factor star Gamu Nhengu has revealed she's been recording an album and is ready to launch her bid at pop stardom.
Gamu was a contestant on the X Factor in 2010 and her audition was a big hit online - but judge Cheryl didn't put her through to the live shows.
In a newspaper interview on Friday she said she'd been working on her album for a year to make sure it's perfect.
Her first song, Shake The Room, is inspired by music from the 1960s, but also has a modern rap breakdown!