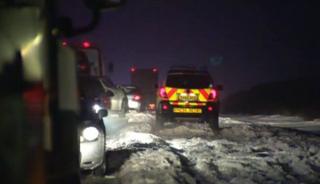 There was more chaos overnight thanks to the snow after drivers in East Yorkshire were forced to abandon their cars.
Almost 40 vehicles got stuck on a hill and some people were trapped for almost four hours.
Gritters and ploughs were sent to the rescue but they got stuck as well!
Work to clear the road took place throughout the night and forecasters aren't predicting anymore snow - for now!