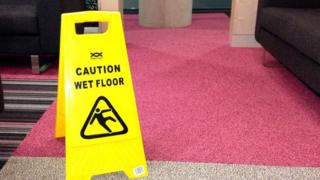 Spitting on the streets of Waltham Forest in London could now leave you with an £80 fine.
The council there decided that spit could be described as "waste" and therefore was as bad as littering.
Anybody aged 10 and above could be given one of the fines - called a Fixed Penalty Notice - if caught spitting by a council officer.
The council say lots of local residents asked for the change.
Councillor Clyde Loakes said spitting is "horrible to witness and leaves an unsanitary mess on our paths and pavements."