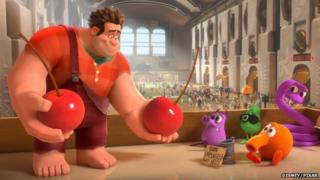 Wreck-it Ralph has topped the UK and Ireland box office after making £4.5m in ticket sales in its opening weekend.
It's the most amount of money made by an animated film in three days since Ice Age: Continental Drift was released in July.
The tale of arcade game character Ralph knocked hit musical Les Miserables off the top spot after four weeks.