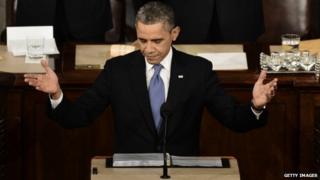 The President of the United States says he will send more than half of the US troops based in Afghanistan home over the next year.
President Barack Obama made the announcement as part of his annual State of the Union address in Washington.
There are 66,000 American troops serving in Afghanistan, and the plan is to send 34,000 soldiers home by 2014.
He said by that time "the war will be over".
Mr Obama said the remaining soldiers will still help with training and counter-terrorism.
The Afghan defence ministry spokesman, General Mohammed Zahir Azimi said: "We welcome this," after the speech.