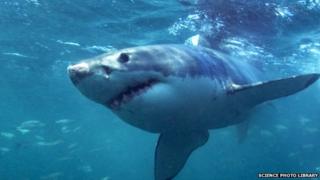 The number of shark attacks in the United States went up last year - 53 incidents were reported.
The International Shark Attack File reveals 80 people were attacked worldwide and seven victims died.
Ali Hood from the Shark Trust said that the increase is probably because more people were swimming in the sea.
She told Newsround: "Despite more people enjoying the sea, fewer people were killed last year."
The report doesn't have to stop you swimming in the UK.
"We do have a variety of sharks in our waters but none of them pose a threat to swimmers", said Ali.