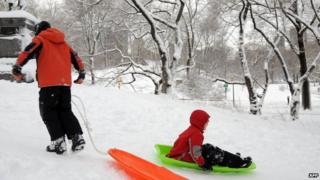 More snow is forecast for parts of the UK on Tuesday night as snowstorm Nemo arrives from the United States.
In parts of north-east America the snow is almost a metre deep and homes have suffered power cuts.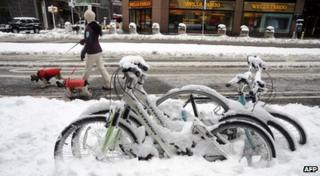 Now the same storm is due to arrive in here - but a weather expert from the UK's Met Office told Newsround we don't have to worry.
"The nature of the storm changed as it travelled across the sea. There will be some snow but mostly we'll get rain!"
He added: "It won't be anywhere near as bad as it's been in the US."