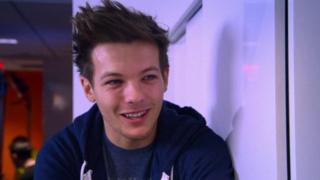 One Direction Film Trailer
They've already conquered the charts and won our hearts - now the One Direction boys are hoping to become kings of the silver screen.
The worldwide pop superstars have announced their first film is coming out in summer.
It will show their life on tour and we'll see the group perform some of their hits.
The film has been made in 3D so it'll feel like Zayn, Harry, Louis, Niall and Liam are within touching distance!