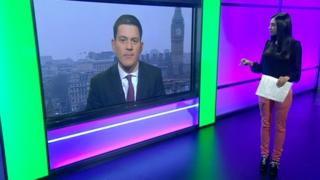 Nel interviews David Miliband
Pollution and overfishing are leading to an 'emergency' in our oceans, a new group of politicians has warned.
The Global Ocean Commission's aim is to better protect the world's oceans.
Almost half the Earth's surface is covered by what's known as high seas, stretches of water that aren't controlled by specific countries.
The Commission's co-chair, David Miliband, said more needs to be done to save these parts of the ocean from illegal fishing and drilling.
Mr Miliband is a former UK Foreign Secretary. Together with politicians from around the world he will look at an old law that governs the high seas.
The UN Convention on the Law of the Seas (UNCLOS) is now 30 years old and some people say it doesn't go far enough to protect our oceans.