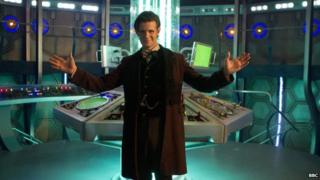 Doctor Who fans will be able to check out the Tardis in 3D in a special episode of the hit show.
It's being made to celebrate the 50th anniversary of Doctor Who later this year.
The show's executive producer Steven Moffat said: "Technology has finally caught up with Doctor Who."
"Your television is now bigger on the inside - a whole new dimension of adventure for the Doctor to explore."
It's not the first time 3D's been used in Doctor Who though.
In 1993 a 3D episode called Dimensions in Time was broadcast as part of the Time Lord's 30th anniversary.