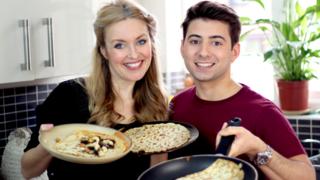 How to make the perfect pancake
On Shrove Tuesday, people will be tucking into a pancake feast, as part of a tradition that has lasted for centuries.
Traditionally, Christians would eat pancakes on the last day before Lent begins, to use up foods like eggs and milk, before starting 40 days of fasting for Lent.
Hayley and Ricky have been testing their cooking skills, and if you want to do the same you can find here.
But don't forget to ask your mum and dad to help!