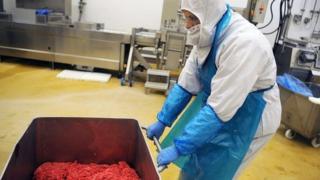 Ore looks into the journey our food makes...
The horsemeat scandal might have left you a bit worried about where your food comes from and how it gets into the UK.
It's led to processed food being taken off the shelves of shops in Britain, France and Sweden and caused governments to hold emergency meetings.
From farm to plate our food often takes a long and complicated journey through many different countries.
The investigations now taking place are looking into how that process led to horsemeat getting into some meals.