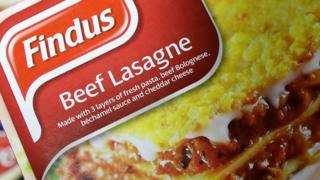 Is it dangerous?
Horsemeat itself should be no more dangerous than beef and is eaten in many countries around the world.
However, if the meat is contaminated or hasn't been properly treated it could not be safe for people to eat.
At the moment the government have said there are no safety concerns, but say people should not eat any of the beef products which have been found to contain horsemeat.
Where did it come from?
The Food Standards Agency, the group in charge of food safety in the UK, are investigating where the contaminated meat came from.
They've ordered all beef products to be tested by the middle of February to check no other items have horsemeat in them.
Some of the meat found in frozen burgers in January was traced back to a food processing factory in Poland.
What happens next?
All products found to be contaminated have already removed from sale.
If investigators find that people have been using horsemeat instead of beef on purpose they could face criminal charges.
But for now, food manufacturers will be making sure they know exactly what is in their products.