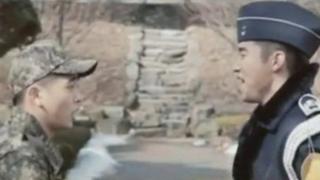 Online hit for Korean 'Les Mis'
The South Korean air force has scored an online hit with their own version of famous musical Les Miserables.
It's received 1.5 million hits and includes well-known songs from the musical, translated into Korean.
The air force said: "We made the video to lift the spirit of servicemen who had to work so hard to clear snow during the unusually heavy winter this year".
Les Miserables is a famous book set in 19th century France.
Footage courtesy of the South Korean air force.