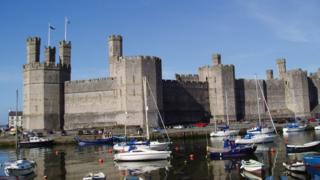 People living in north west Wales have reported feeling a minor earthquake late on Thursday night.
The British Geological Survey (BGS) confirmed a 2.3 magnitude earthquake around the town of Caernarfon at 10.41pm.
It was also felt in Anglesey, Porthmadog and Bangor, and reports said it caused houses to shake.
People who felt the shake described it as being "like a lorry crashing into the house".
The BGS said there were about 150 to 200 earthquakes in the UK every year.
Britain's biggest quake
•The North Sea earthquake of 1931, had a magnitude of 6.1.
•The epicentre of the quake was Dogger Bank in the North Sea, 120 km north east of Great Yarmouth.
•Damage was reported in 71 different places in Britain.
•It was also felt in Ireland, the Netherlands, Belgium, France, Germany, Denmark and Norway.