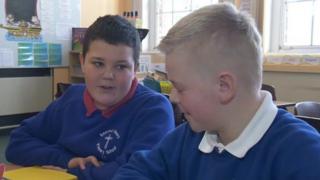 Should kids be told how to speak?
A primary school in Middlesbrough has banned pupils from using some words and phrases.
Words such as 'nowt' and 'yous' - which are commonly spoken in the local area - are now not allowed in the classroom.
Parents at the Sacred Heart Primary School were sent a letter with a list of 11 forbidden words and phrases.
The teachers at the school want the children to speak standard English, so they can be more clearly understood.
They think this will help the children later on in life.