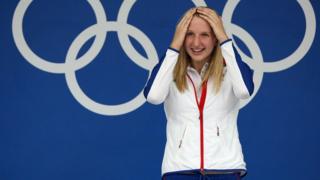 Rebecca Adlington chats to NR
So the time has come for Rebecca Adlington to hang up her swimsuit and retire.
It's a sad time for the sport, and for the four time Olympic medallist - but she's got some amazing memories!
So what was it like to take home gold in Beijing? Bronze in London? And what's next?
Well, Becky reveals all as she chats to Newsround.