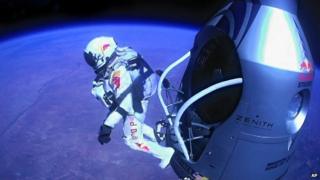 Record-breaking daredevil Felix Baumgartner travelled faster than first thought when he jumped from space.
The Austrian reached a speed of 843.6 mph when he jumped from a balloon in October.
That's about 10 mph faster than was originally thought.
The new information comes after scientists had longer to analyse the skydive that broke the sound barrier for the first time.