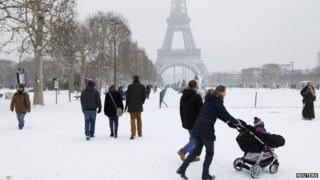 A weird law in Paris banning women from wearing trousers has been lifted.
The law was created in 1800 to prevent women from doing jobs that men traditionally did, like working in offices.
Although everyone, including the police, ignored the law, the French government thought it was time the ancient ban was officially lifted.
So now both men and women can carry on wearing trousers safe in the knowledge they aren't breaking the law.