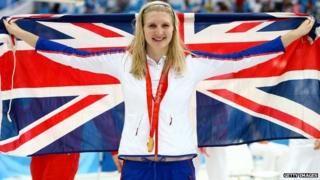 Olympic hero Rebecca Adlington has announced she's to retire from swimming.
Becky, who has won four Olympic medals over two games, called a meeting this morning to tell everyone her plans.
Adlington became an Olympic hero when she won two gold medals in the 2008 games in Beijing.
Just recently, her coach was named as head coach of the Great Britain swimming team.