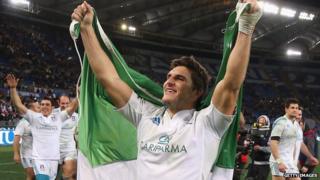 A superb Italy stunned France for the second time a row, winning the first of their Six Nations matches.
Italy were playing on home soil and clinched victory 23-18 against their European neighbour.
The competition is a series of rugby matches between six countries: England, France, Wales, Scotland, Ireland and Italy.
All six nations will be playing again next weekend.
Italy will be up against Scotland, Ireland will go head to head with England and France hope for a win against Wales.