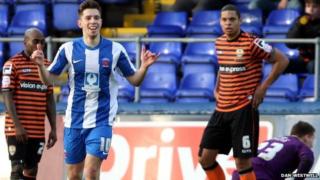 Football players Peter Hartley and James Poole both scored for their team, Hartlepool United, in a match against Notts County.
Poole scored the first goal putting Hartlepool in the lead, then Hartley headed in a free-kick.
The goals from the suitably named players gave the team a 2-1 win over Notts County.
It is the first time Hartley and Poole have both scored for their team in the same game.