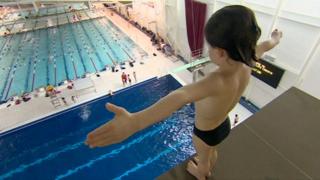 Tom Daley supports young diver, 6
A six year old diver has been making a splash with his skills and has even attracted the attention of Olympic diver Tom Daley.
Like his hero, the fearless Oscar has dreams of Olympic success and practices four times a week.
He can jump from the 10 metre board too - that's as high as two double decker buses!
Watch him in action practising his dives.