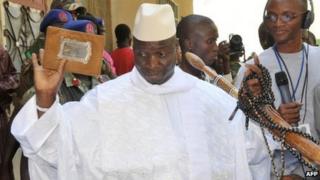 People who live in The Gambia could get longer weekends because the country's leader wants people to have Fridays off.
President Yahya Jammeh has said the shorter week will give The Gambia's mainly Muslim population more time to pray, socialise and tend to fields.
People who work for the government in the African country will now work longer hours Monday to Thursday.
Schools may also close on Fridays, but can make up the time on Saturdays.