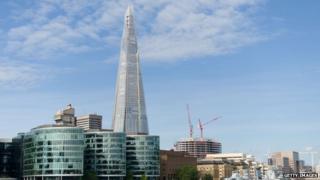 The newest skyscraper in London, the Shard, is open to the public for the first time.
The mayor of London, Boris Johnson, officially opened the building for visitors.
The Shard, which stands next to London Bridge station, is 310m (1,016ft) - 87 storeys - tall.
On a clear day, visitors are promised a spectacular 40-mile panoramic view of the capital.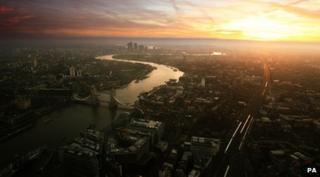 Visitors can go to a viewing platform on the 72nd floor to see right across London, it is the highest vantage point in western Europe.
Renzo Piano is the architect who designed the building he said: "This building is magic for a number of reasons.
"First, because it's in London, second, because it's so tall, and third, because this building is a part of London. It's a sense of London.
"It's sad when London is sad, it's joyful when London is brilliant and joyful."