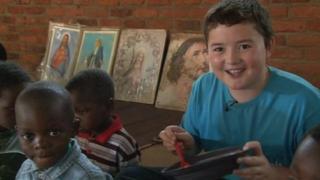 Boy swaps presents for charity
Charlie has not had a birthday present since he was six, instead he asks people to donate money to charity.
He has raised loads of money for a charity which helps feed thousands of children in the African country of Malawi.
By giving up his birthday presents and taking part in charity cycle rides, Charlie's raised over £21,000!
And now, he's been to see for himself all the good his money is doing.