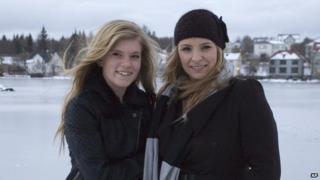 Until now, Blaer Bjarkardottir was officially known as 'Girl' because the government in Iceland had banned her from using her own name.
There are very strict laws in Iceland about how children should be named and authorities said the name 'Blaer', which means 'light breeze', wasn't suitable for a girl.
But, the 15-year-old decided to fight this decision and now her local court has agreed to let her keep her real name.
Blaer's mum, Bjork Eidsdottir, said she didn't know Blaer's name wasn't allowed.