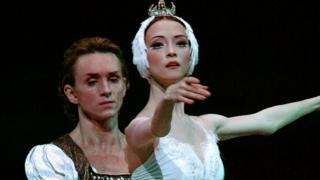 Curse of the Bolshoi ballet
One of the world's best ballerinas has quit her top dancing job in Russia's capital, Moscow, and has fled to Canada.
Svetlana Lunkina has become known as the latest victim of the curse of the Bolshoi ballet.
Ricky looked into the dark goings on at one of the planet's top dance companies.