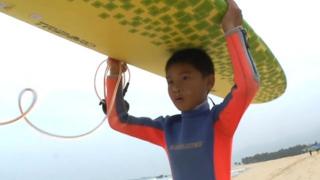 Surf's up in China
On the island of Hainan in China, surfing is all the rage.
These kids have been practising for 4 months and more Chinese people are taking up the sport.
The island is already hosting a professional surf event this week.
Check out some of the young surfers in Ricky's video.