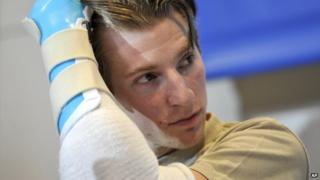 A retired American soldier who lost both arms and both legs in Iraq has left hospital with two new arms.
Brendan Marrocco had a rare double arm transplant, where two human arms from a donor were attached to his body.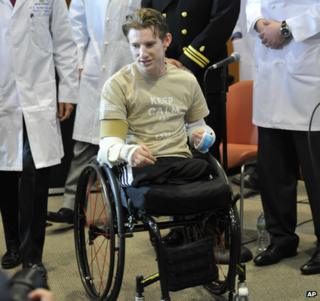 He lost his arms and legs when the vehicle he was driving was blown up by a bomb in 2009.
His new arms were taken from an organ donor who had died. The surgery took 13 hours.
Brendan says he's now looking forward to swimming and driving again.