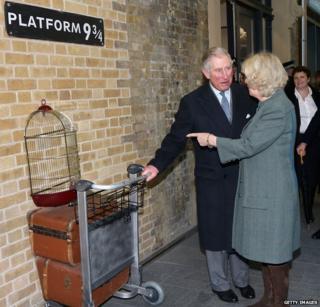 Are the Prince of Wales and Duchess of Cornwall planning a trip to Hogwarts?!
Charles and Camilla went to Platform 9 3/4, made famous by the Harry Potter movies, at King's Cross train station in London on Wednesday.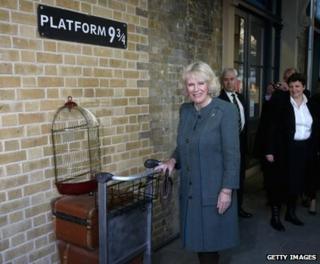 It was part of a visit to mark the 150th anniversary of the London Underground.
The royal couple also took a short tube ride. The last time Charles used it was back in 1986 when he opened Heathrow Airport's Terminal 4!