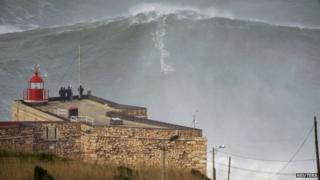 WOW! Can you spot him?! Here's daredevil surfer Garrett McNamara riding a massive 30-metre wave!
The American caught the monster off the coast of Nazaré in Portugal on Tuesday.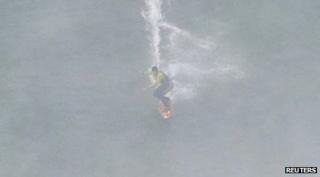 McNamara, 45, said: "You are just going so fast it's really, really similar to snowboarding on giant mountains. And you're just chattering, flying down this bumpy, bumpy mountain."
If the surf's confirmed, McNamra is set to beat his own world record of 23.77 metres, achieved in 2011.