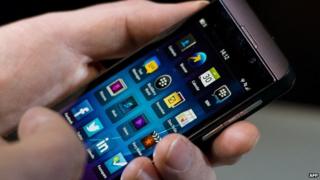 BlackBerry launched its fight against Google and Apple on Wednesday by revealing two completely redesigned smartphones.
The BlackBerry Z10 has a bigger screen than the latest iPhone and will be the first BlackBerry phone to run on super-fast 4G internet.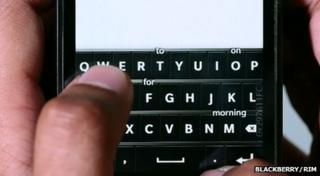 Popular apps like Angry Birds and Skype will finally be available.
BlackBerry is the third most popular smartphone in the UK but at the moment more people are buying Google and Apple phones.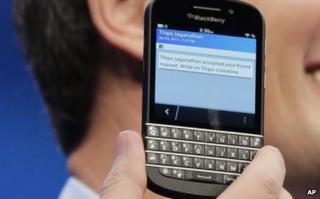 The company hopes its new smartphones will make it more popular again.
What features would your dream phone have?
We asked what features you'd love on your dream phone. Is there something the big phone companies haven't invented yet? What would make your life easier?
Your comments
"My dream phone would read out my text messages and reply to people without having to press a single button,... plus a built-in jelly bean dispenser!"
Jess, Bodmin, England
"My phone would have a laser, be sparkly and have loads of games!"
Richard, Hertfordshire, England
"My dream phone would be built into your hand so you would never lose it and it would be mind controlled."
Daniel, London, England
"My dream phone would have BBC iPlayer so I can watch Newsround over and over again and watch my favourite shows on CBBC."
Karan, London, England
"My dream phone would be 3D and have unlimited memory."
Nathan, Livingston, Scotland
"I would love to have a phone that can serve me sweets, teleport me to another planet and I can drink out of the phone!"
Sarah, Essex, England
"My dream phone would have an invisibility booster and would be able to control every electrical item in the house wireless."
Arek, Netherlands
"I would want a phone in a shape of an alien."
Freddy, Glasgow, Scotland
"My dream phone would include something like teleporting you to another place, and when you phone your friends they will pop out so you can see them face-to-face!"
Amy, Northampton, England
"My perfect smartphone would be the shape of their symbol/logo, like Apple would be an apple-shaped phone, and Blackberry would be a speech bubble like the logo for Blackberry Messenger."
Tanya, Wigan, England
"My dream phone would glow in the dark, with HD movies, 3D games and a free music downloader. Also I would like to track where my mum, dad, sister and brother are because I'm very nosey."
George, Hampshire, England
"My dream phone would have lots of SD slots because I'd need them for all the music and pictures I download! It would be a big touch screen and it would have a function to change its colour every day. It would be voice-activated and it would automatically set dates, reminders and alarms. It would have a mirror compartment and a torch function."
Maya, Hengoed, South Wales
"My dream phone would have night vision and it would 3D."
Natalie, London, England
"I think they should try to make the phones that are able to read our minds and know what to do, or type when we are thinking about things."
Maya, New Jersey, USA
Thanks for all your comments - this chat page is no longer accepting new comments.