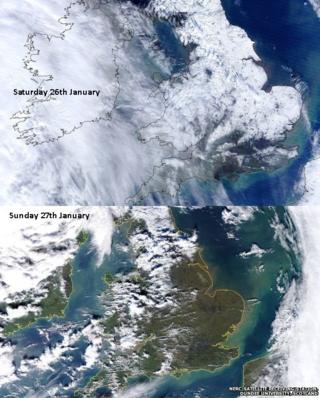 We had the snow and then the rain came... What a difference a day makes!
These two satellite images of parts of the UK highlight the drastic change in our weather over 24 hours at the weekend.
Saturday's picture (top) shows much of the country covered in a blanket of snow.
But it's very different picture in the image from Sunday (bottom), when the weather turned milder and wetter, with flooding in some areas.