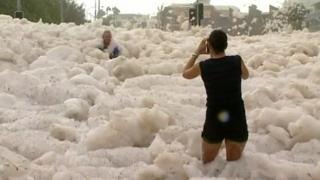 Amazing sea foam in Australia
In the town of Mooloolaba, Australia the streets are covered in foam.
Wild weather in the state of Queensland whipped up foam from the rough sea.
In some streets the foam was three metres deep!
Sea foam like this occurs naturally - it happened in Aberdeen last year.