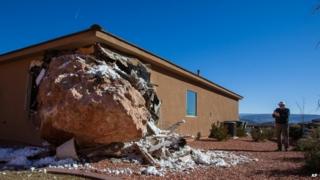 A woman is lucky to be alive after a huge boulder crashed into her bedroom while she was sleeping.
The massive rock broke off a cliff above the house in Utah, America, and rolled down the hill in the middle of the night.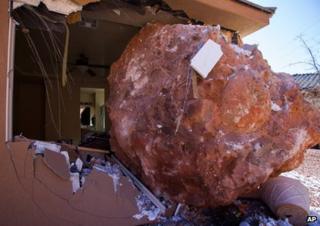 Wanda Denhalter managed to phone emergency services and was taken to hospital.
She and her husband, who was at their son's house that night, do not plan to return to the house.
A geologist has warned the couple that living there is too dangerous because of the unstable cliff above.