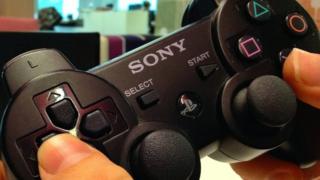 The company that makes PlayStation consoles has been punished because it didn't keep players' personal information safe.
Sony Computer Entertainment Europe will have to pay a fine of £250,000 - the cost of just 1,250 PS3 consoles.
In 2011 the PlayStation Network, where gamers compete online, was attacked by criminals over the internet.
The thieves managed to steal the names, addresses and other personal information of thousands of players.
'Not good enough'
The ICO - the government department that makes sure companies keep our personal information safe - says Sony should have done more to protect players' details.
"The security measures in place were simply not good enough," said David Smith, head of data protection at the ICO.
Sony says it has rebuilt the PlayStation Network to be more secure and will argue against the fine.
The company said: "Criminal attacks on electronic networks are a real and growing aspect of 21st century life and Sony continually works to strengthen our systems."