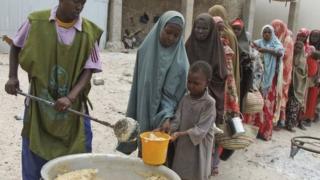 Video: Huge campaign to end world hunger
More than 100 UK aid organisations have come together to launch a huge campaign to try to end world hunger 'for ever'.
The 'Enough Food For Everyone IF' campaign aims to put pressure on the world's most powerful countries to keep their promises to give aid to poorer countries - despite the world's economic problems.
Charities like Save The Children and Oxfam, as well as Bill Gates - the man behind Microsoft - are asking the public to back the campaign too.