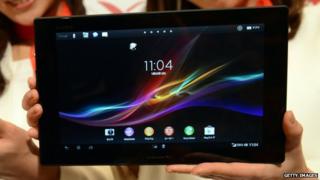 Sony has unveiled what it says is the thinnest tablet computer of its kind.
The Xperia Z - which is is less than 7mm thick - is thinner than Apple's iPad Mini despite having a bigger screen.
As well as being thin, Sony's new tablet is also water resistant and the lightest for its size.
The Japanese company says it will be released in Japan first, with more details expected next month.