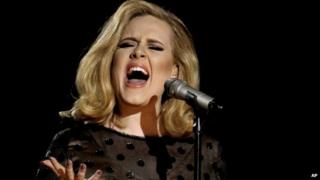 Adele is set to sing her James Bond theme song Skyfall at this year's Oscars, which take place in February.
The singer, who had a baby last October, will sing it live for the first time at the ceremony in February.
The song has been nominated for an award as the best original song at the ceremony.
The Academy Awards' official Twitter feed posted: "Best 4 Words Ever: Adele Performing At #Oscars."
The ceremony takes place on 24 February in Hollywood.